So, this is our blog!  I (Stephanie) have decided that we need to have a blog.  I don't necessarily think people will read it, but I think it will help Brandon and I slow down, concentrate on enjoying life, and take more photos in the process.  And if you happen to enjoy it, even better!
As you see, it's called 'Just Us Chickens.'  If you spend a little bit of time with us, you will most definitely hear a 'chicken' or two escape from our lips.  Yes, we call each other chicken.  I'm not sure how exactly the whole thing started, but chicken it is, and chicken it has been for the last, almost 6 years now.
This year has been the year of new things!  Lots has changed, but most of it has been for the better.  I have spent most of my life avoiding change of any sort, but this year, I have decided, change is good.
First Change: We are married!  A long awaited change!  On November 7, 2010, these Chickens tied the knot.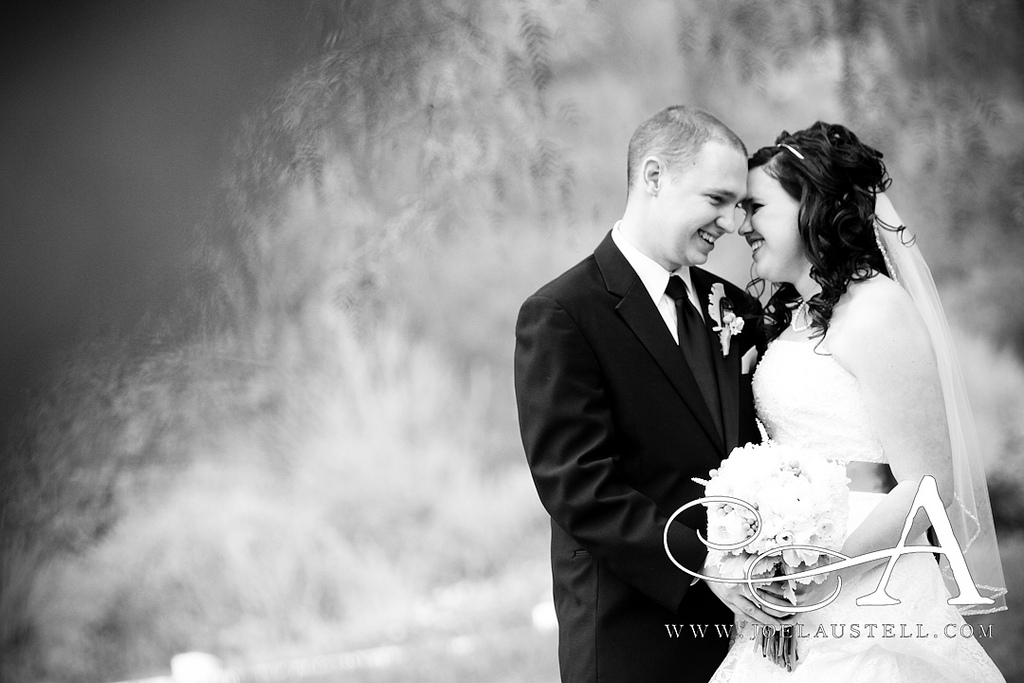 Second Change: Our Home!  We live in a cute little 2 bedroom town home which we quite enjoy =)
Third Change: Lucy Petunia!  For Christmas we got a boxer puppy.  She is such a good little girl.  Isn't she cute?!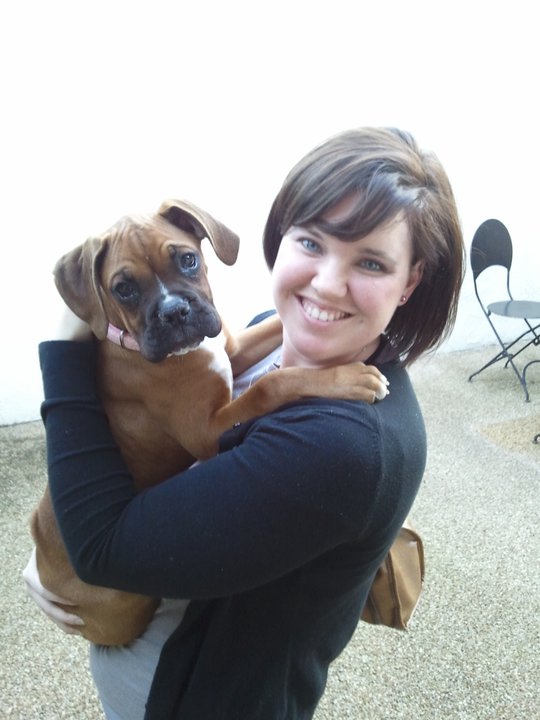 And here is the mess that she made.  Don't worry, it only happened once.  She got a hold of the mail and a vase of reeds.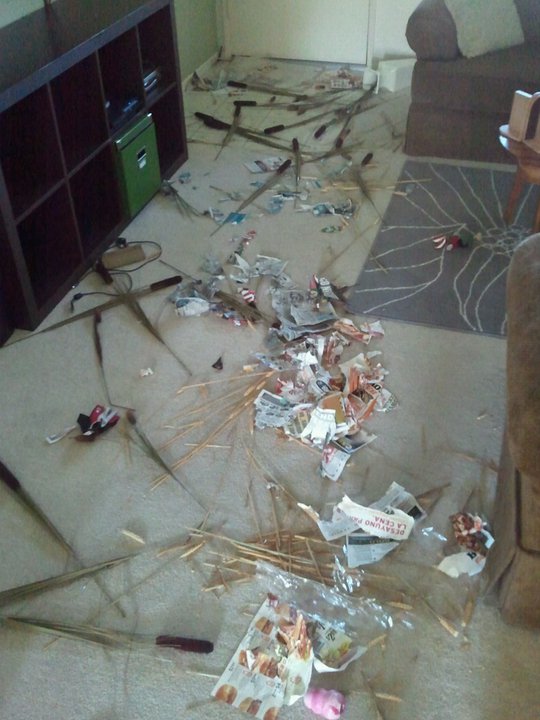 We love being married, we love our home, and we really love Lucy! (how could you not? Did you see that face?!)
More changes to come in our next post.  Thanks for reading!
-The Chickens