So, we did it, and we survived =)  We have driven from Illinois, through Wisconsin, Minnesota, South Dakota, Wyoming, Montana, Idaho, Utah, Nevada, Arizona, and back to California.  All for our new Subaru.  Some people probably think we are crazy, but that's ok.  We are so happy with this purchase and are so excited with the condition the car is in.  And it's fast!  It definitely has much more 'umph' than my civic.  Luckily the speed limit in some of those states is 80mph =).  So here are some pics: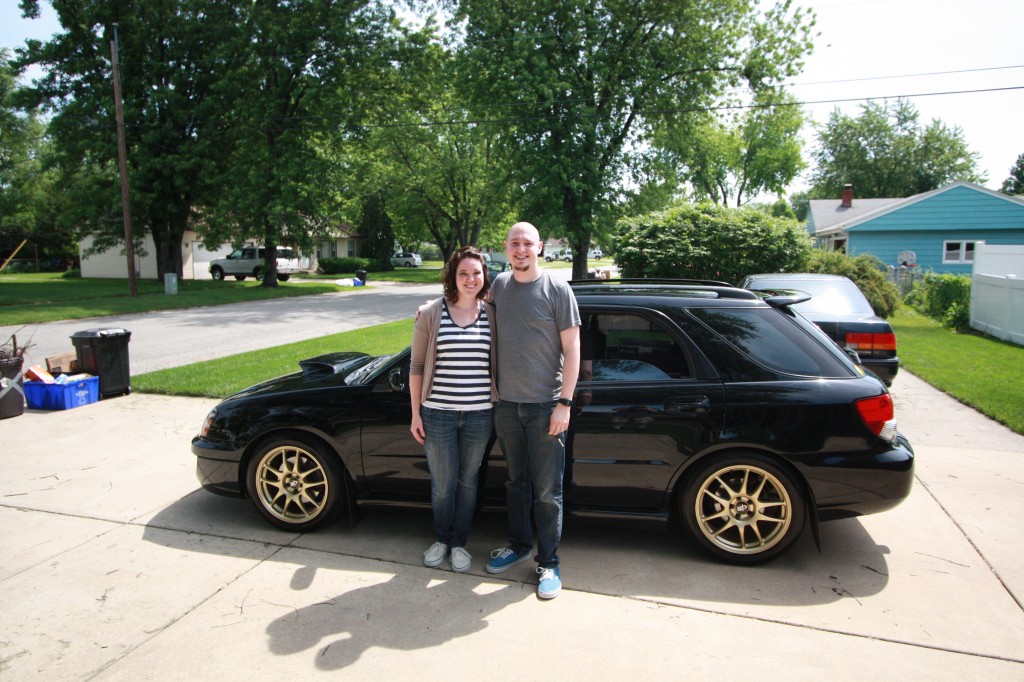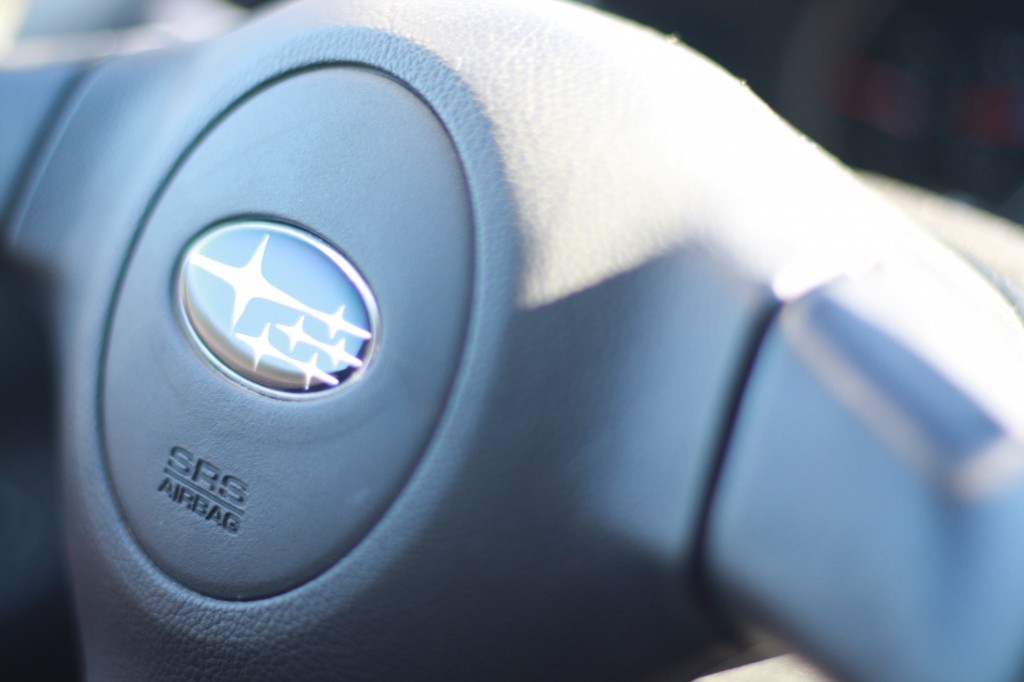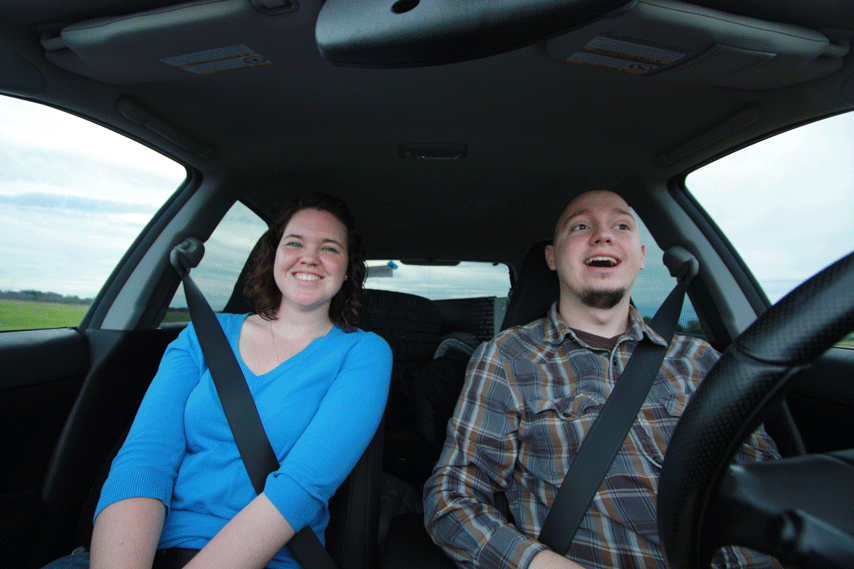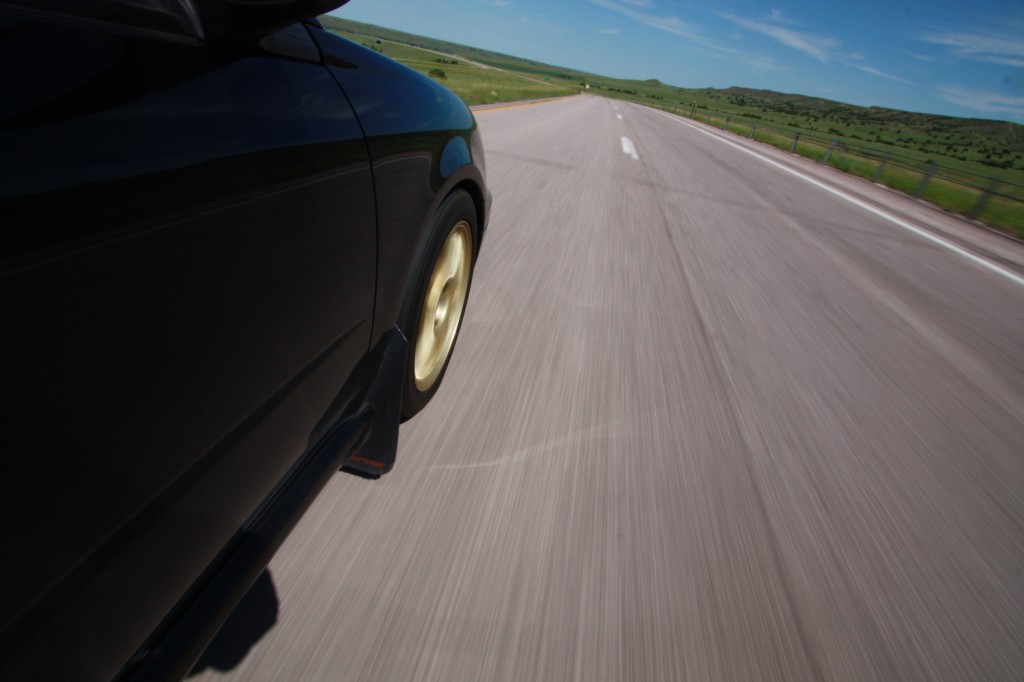 And a summary of our vacation:
Illinois was hot and humid, very green, and had very nice people (actually all the people are nice through the Midwest states).
Wisconsin was gorgeous.  Very green with rolling hills, rocks covered in moss, it actually reminded me of Ireland.  That is until we saw the billboards for cheese and firework shops.  Classic =).  It was scary too when we came around a corner and realized that Amish people are allowed to drive their horse and buggy on the highway.  Luckily, the speed limit is not 80 in that state.
Minnesota, from what we saw, was just about the same as Wisconsin.  Green and beautiful.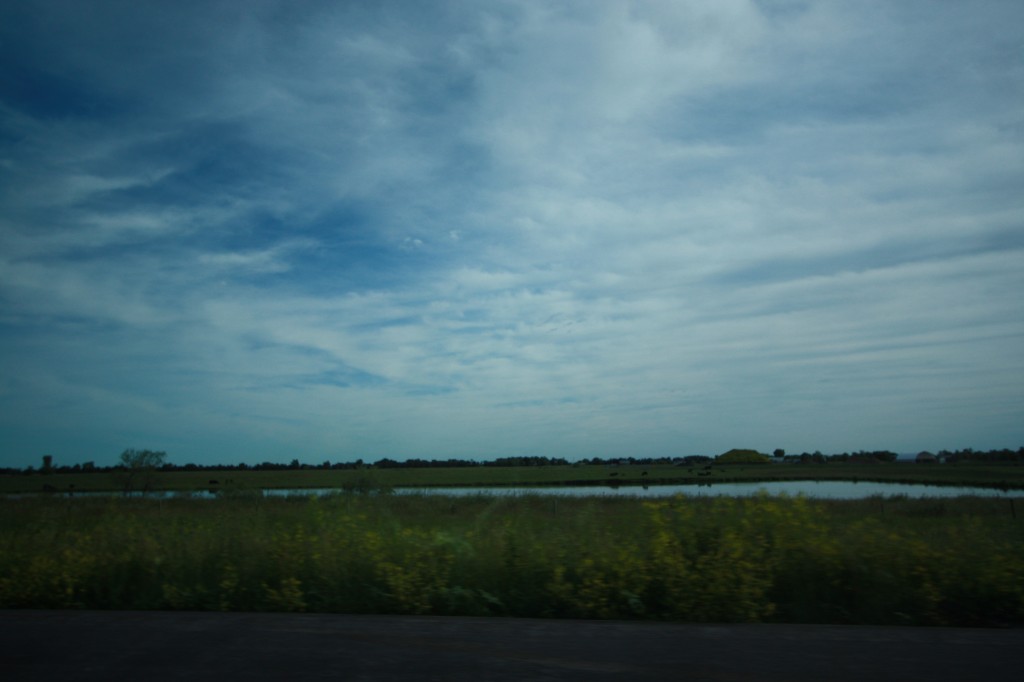 South Dakota, as described by Brandon's cousin Jeff, is the land of the walking dead.  I agree.  The highway is straight, all around you is flat, and you might pass a car every 15 minutes or so.  The people there seemed a little less happy too, understandably.  But we stayed in Brandon, SD so that was cool.  Oh, and Mt. Rushmore.  It was neat, but a little underwhelming.  It would be cooler if you could hike to the top of it or something.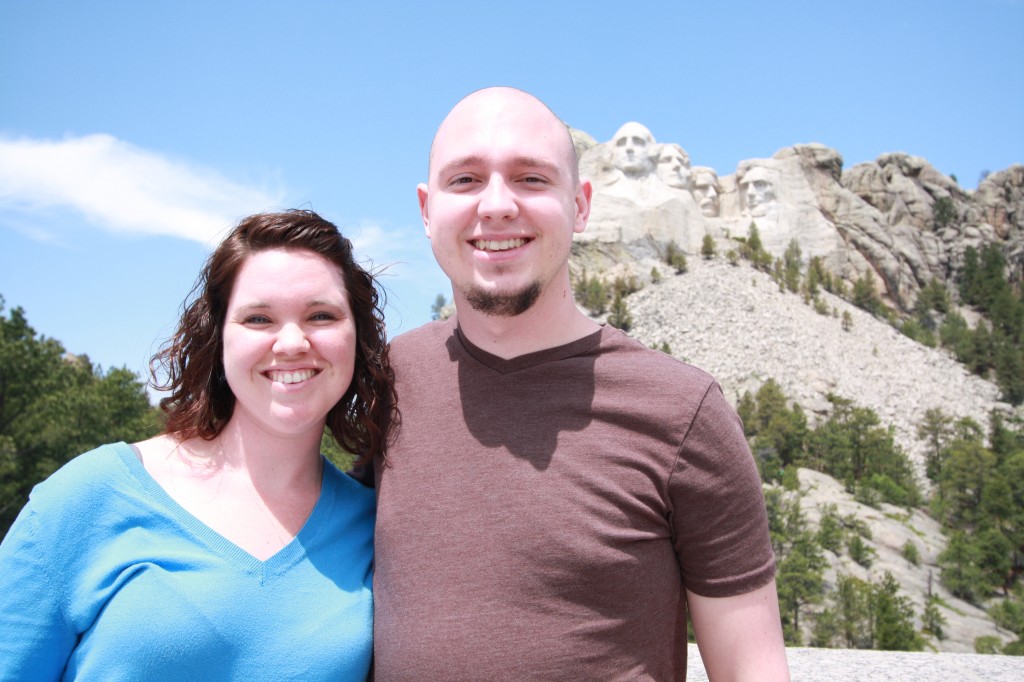 Wyoming was my favorite state that we passed through.  Green and mountainy!  It reminded me of the Sierras but much greener.  We drove through the Grand Tetons, which had like 10 feet of snow.  And the road on the way down was under construction, aka taken out completely and replaced with gravel and patches of asphalt. Let's just say that we saw the scubie's true colors and it was the driving highlight of the vacation =).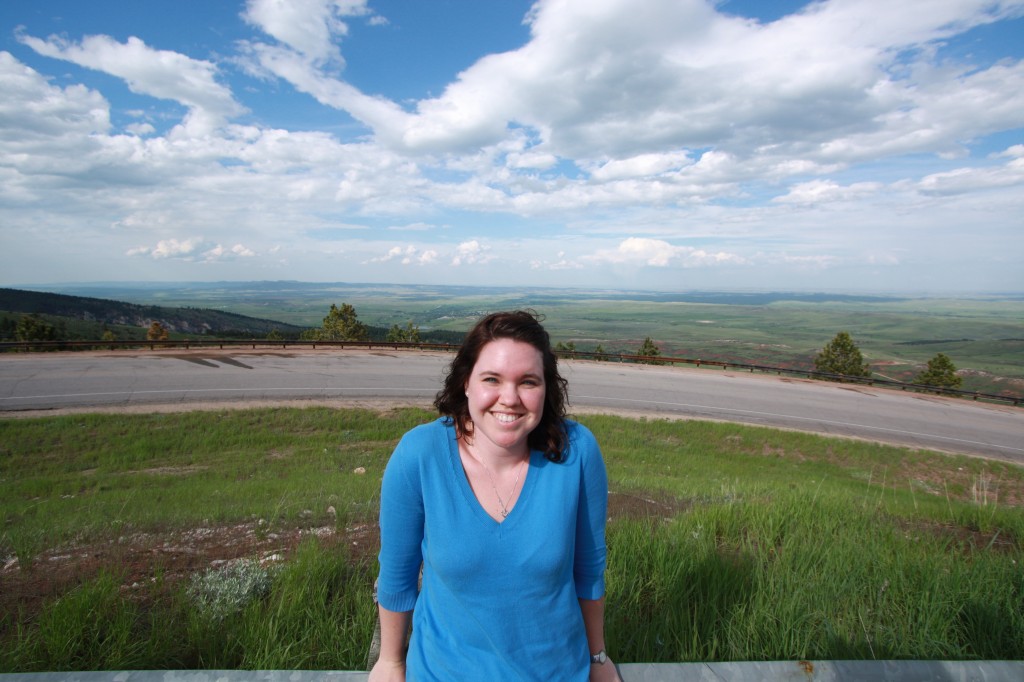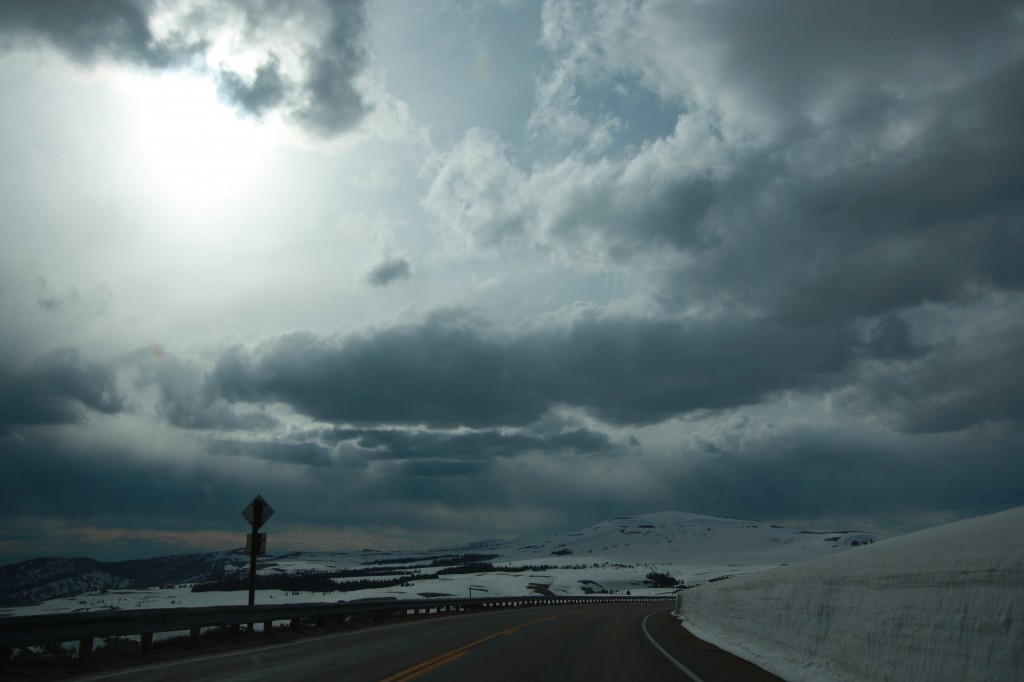 We stayed in Cody, Wy, Â in the Cody Cowboy Village. Â It is such a cute little town with it's cowboy theme. Â Our hotel room was actually a little log cabin! Â At this point, it really started feeling like a vacation =) We ate a bison burger at one of the local restaurants too!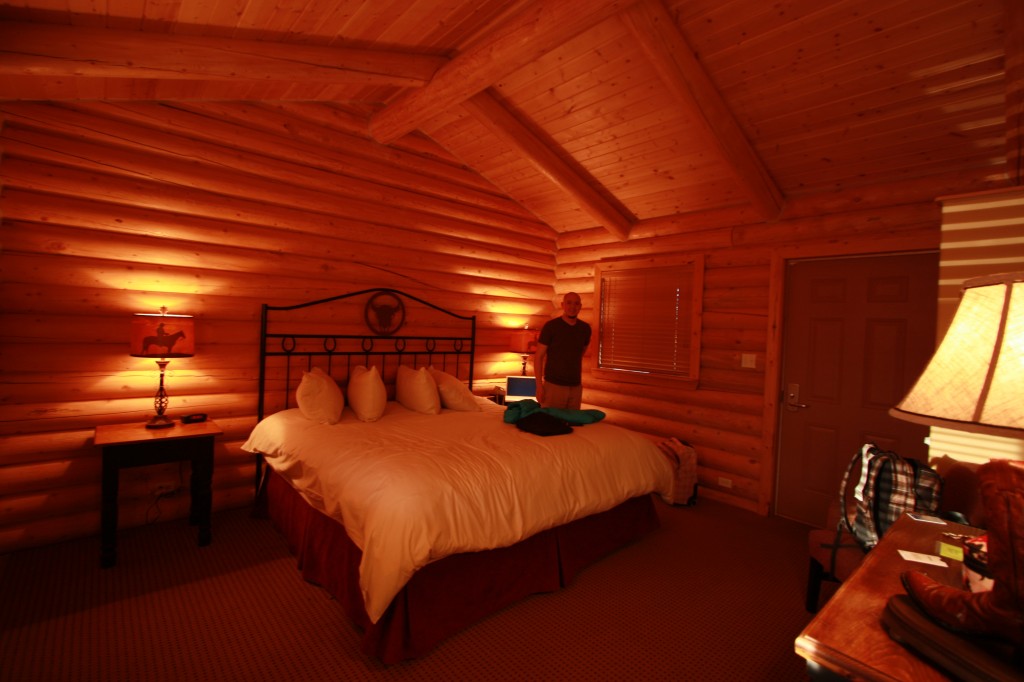 The next day we were off to Yellowstone.  The way to the park gate was filled with "I could live there, oh and I could live there, and OOOOooo look at that house!"  So gorgeous!  Yellowstone was awesome!  We got to see Old Faithful (faithful yes, but not too eventful), and all the pools were mostly frozen, but still pretty.  My favorite part though was driving real slow next to a bunch of bison and watching them cross the street in front of the cars.  They are huge!!  And I was like 4 feet away from them!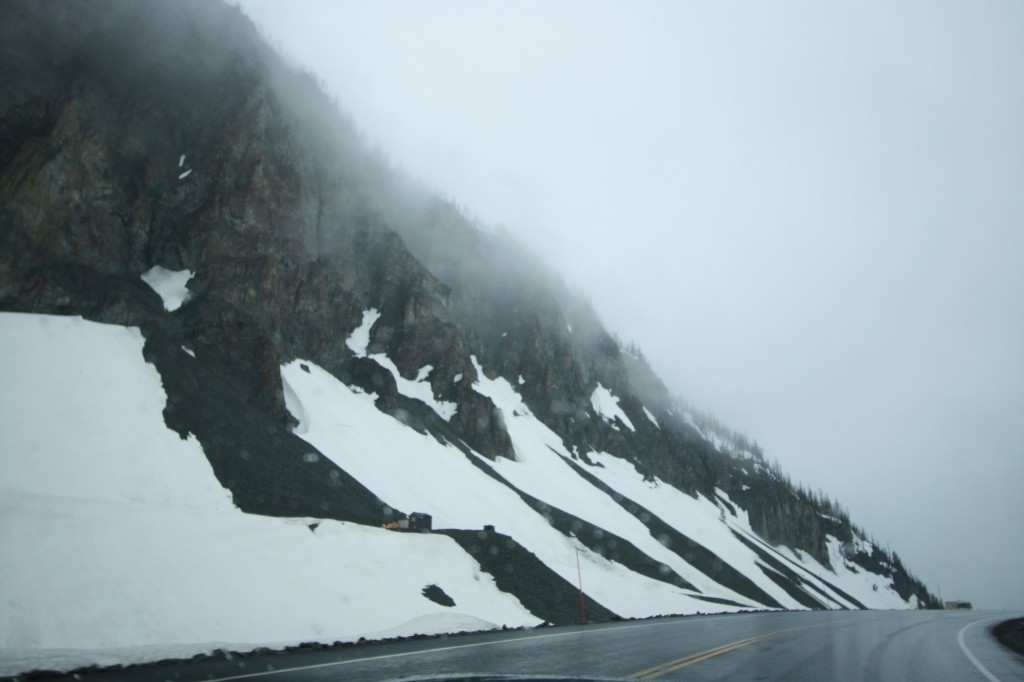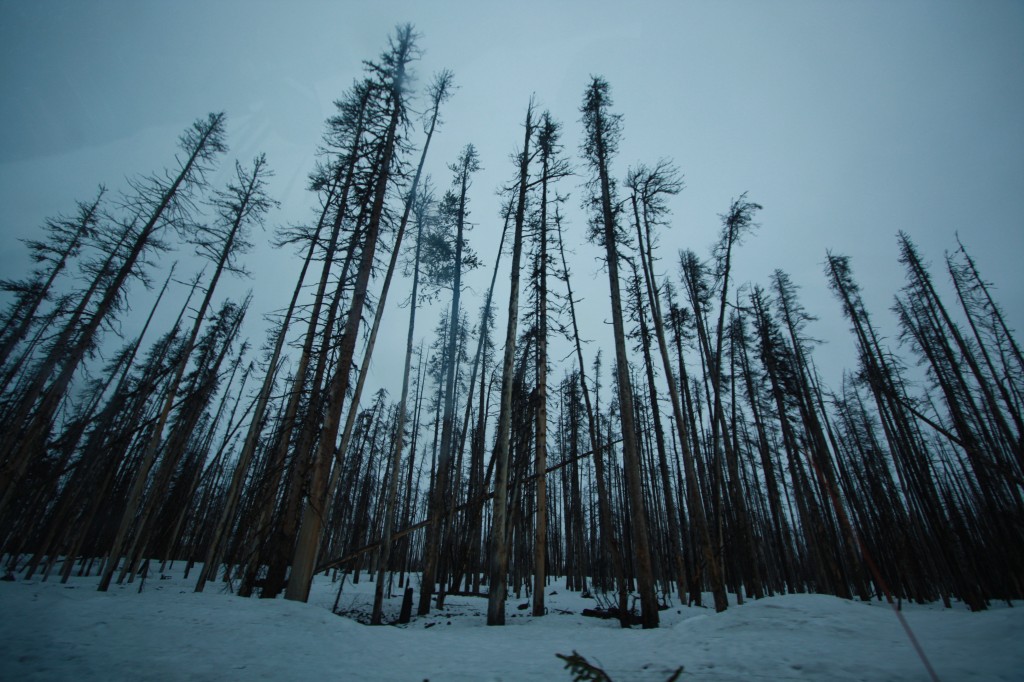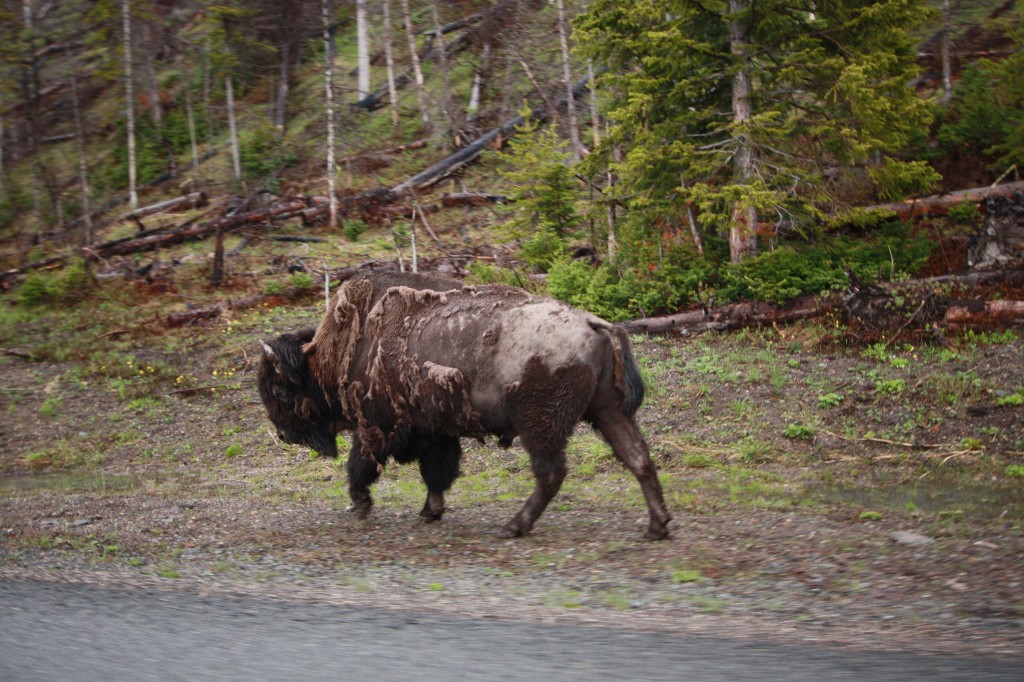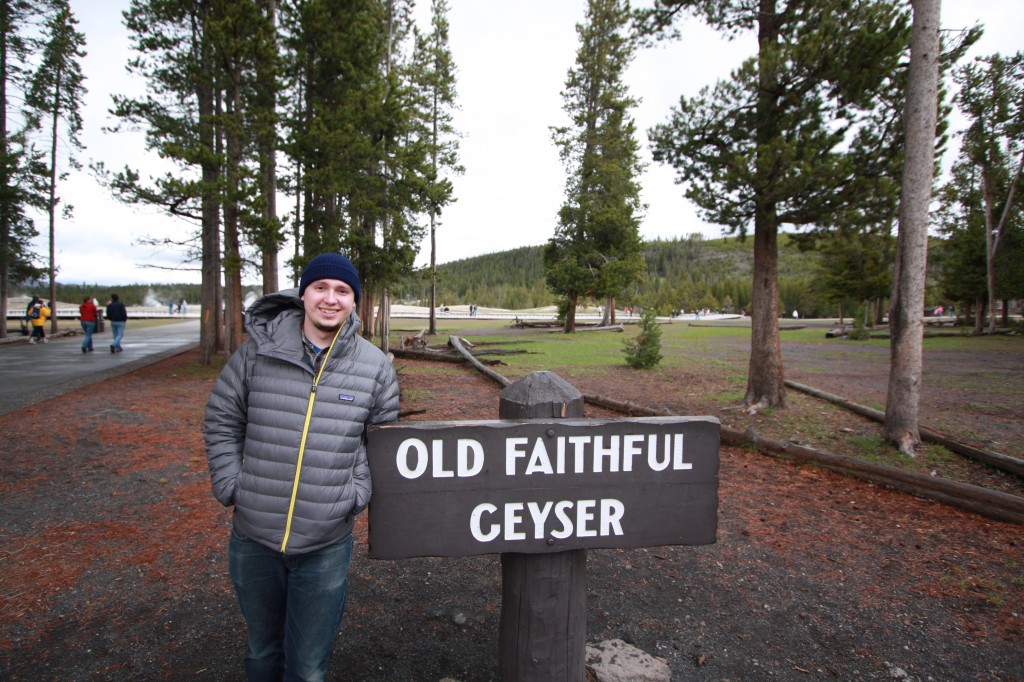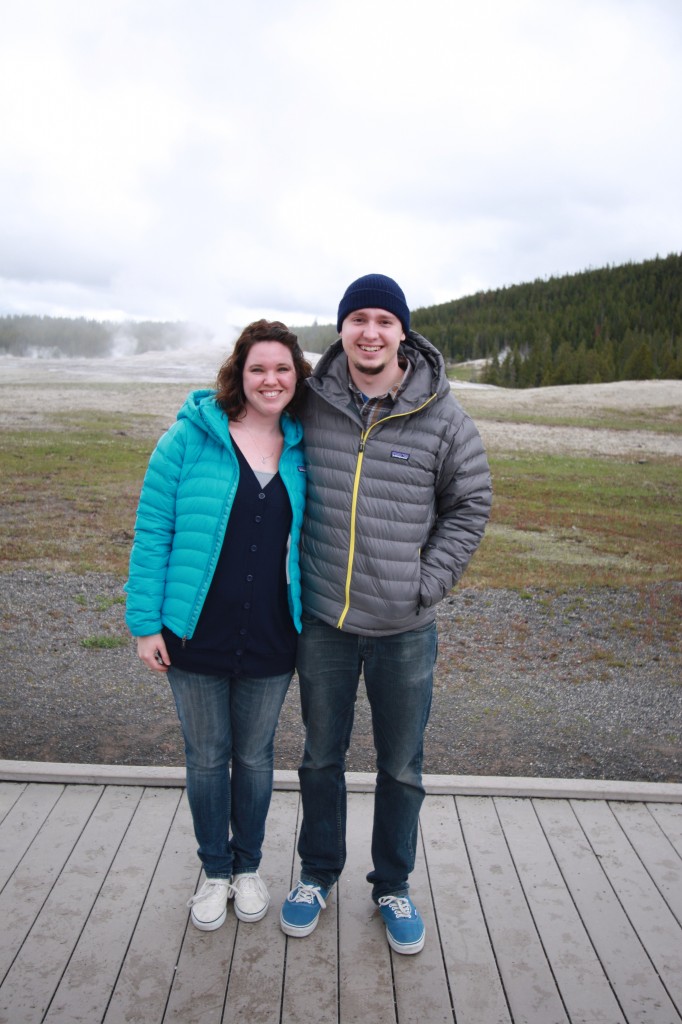 We drove through Montana for about 15 minutes while exiting Yellowstone.  It was beautiful and one day we will go back.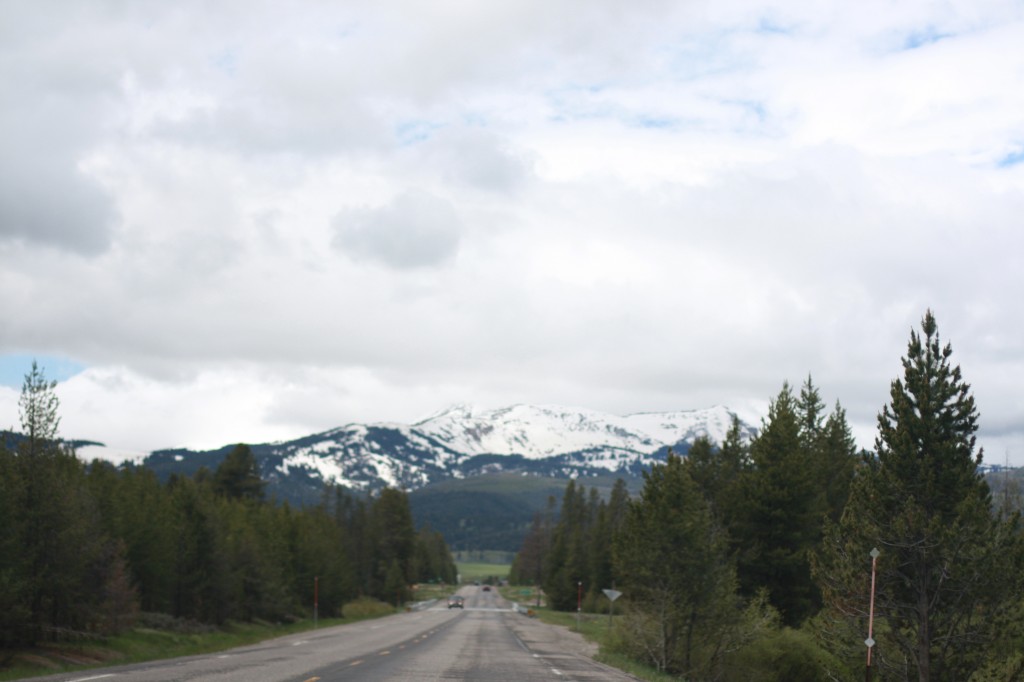 Idaho was rainy and flooded.  I can't say much because I slept most the way through this state, but Brandon did say that homes and shops had water covering the bottom half of the buildings!  Luckily the highway is higher up so we were able to get through.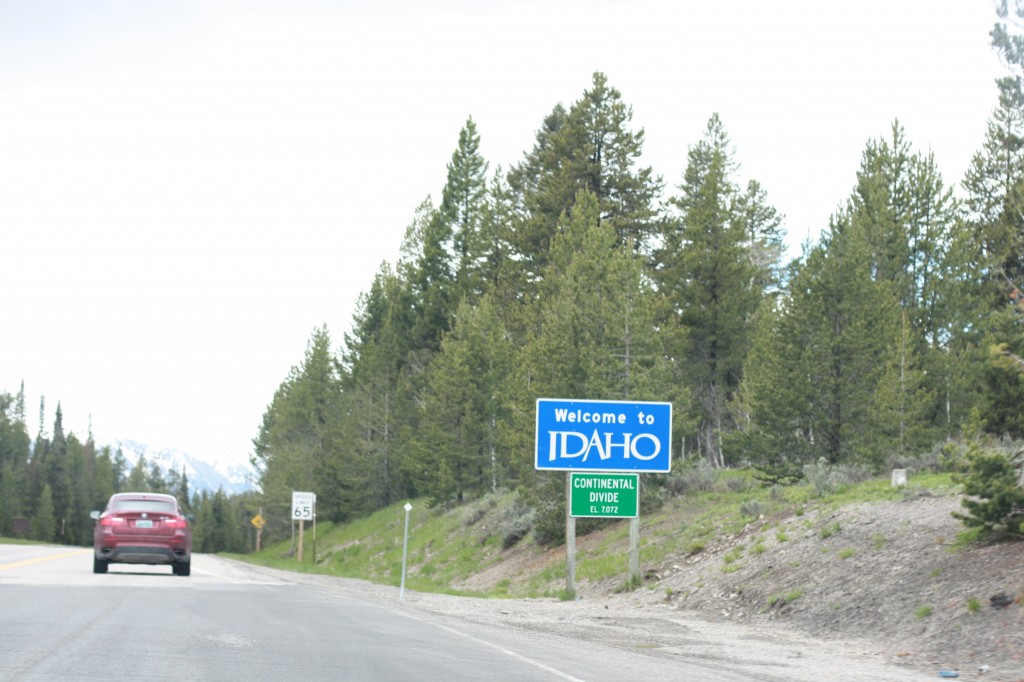 Utah was the only place we got pulled over for not have license plates.  The temporary one was behind a tinted window.  This is where the drive started looking more deserty, but the speed limit was 80 =).  We stayed in St. George and got In-N-Out for dinner =).  And then woke up in the morning for a breakfast at Cracker Barrel. My first time there and I rather enjoyed it!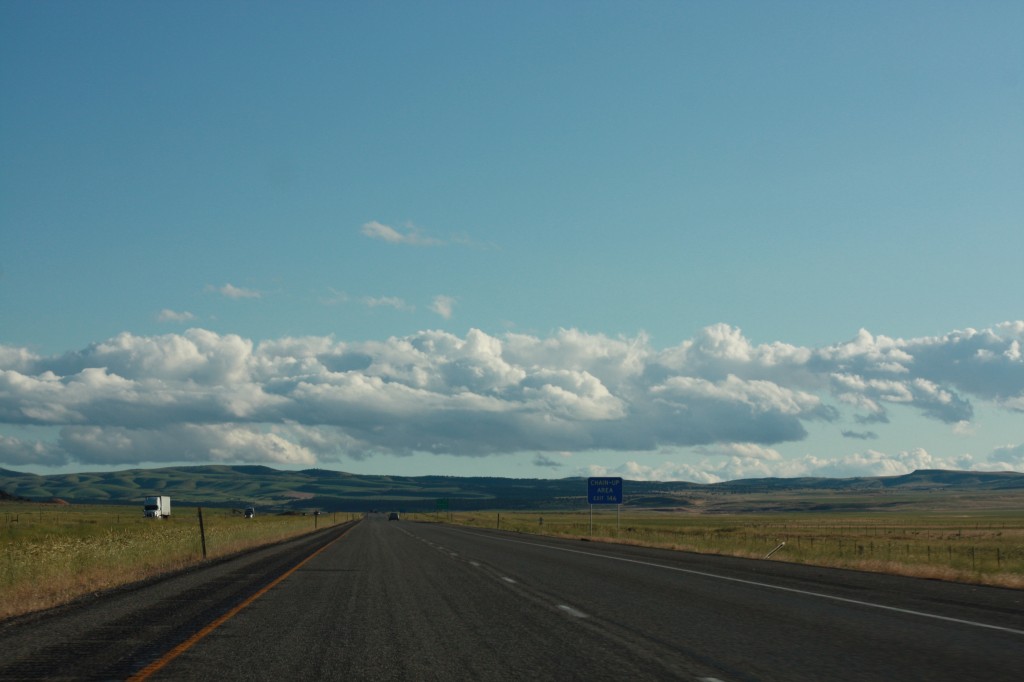 Nevada was a nice relaxing day because we only drove 2 hours as opposed to 14 on the rest of the trip.  We stayed with Brandon's cousins, Jeff and Jackie, and had a great time hanging out.  Thanks Jeff and Jackie!
Arizona and California- the drive home!  It was so good to see little Lucy again!  Aunt Amanda fed her like crazy and she gained 5 pounds.  Little girls a chunk!
It is so good to be home, and I am suggesting to Brandon that we stay at a hotel in Laguna for our Anniversary.  I'm into the 30 minute drive =).