Well, did you hear we are expecting?!! Â Yep! We've got a little chicken on the way. Â Yes, I know, we've only been married for about a year, but we dated for 6 years, so I think it evens out =). Â Anyway, we are currently 7 weeks along and the baby is the size of a blueberry.
We met with the doctor today and our due date is set for about April 20. Â Have a look!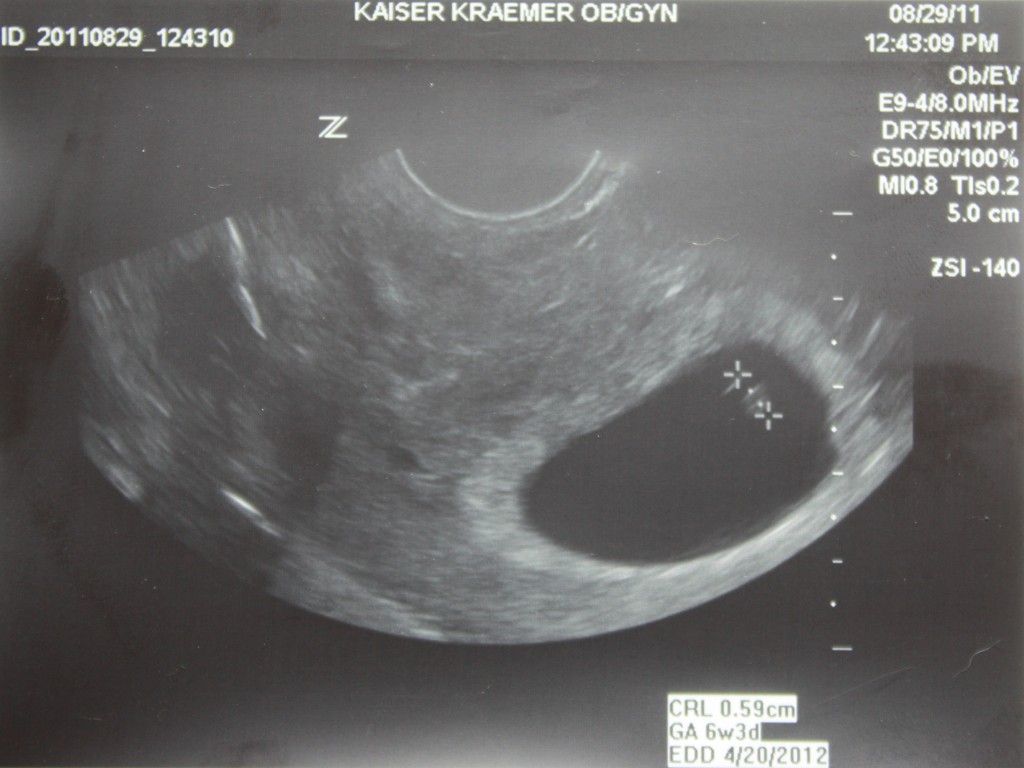 Brandon calls the baby Itsy, because it's itsy bitsy and as far as we know, it's an it. Â So Itsy is that little blur in between the 2 x's. Â Here's another: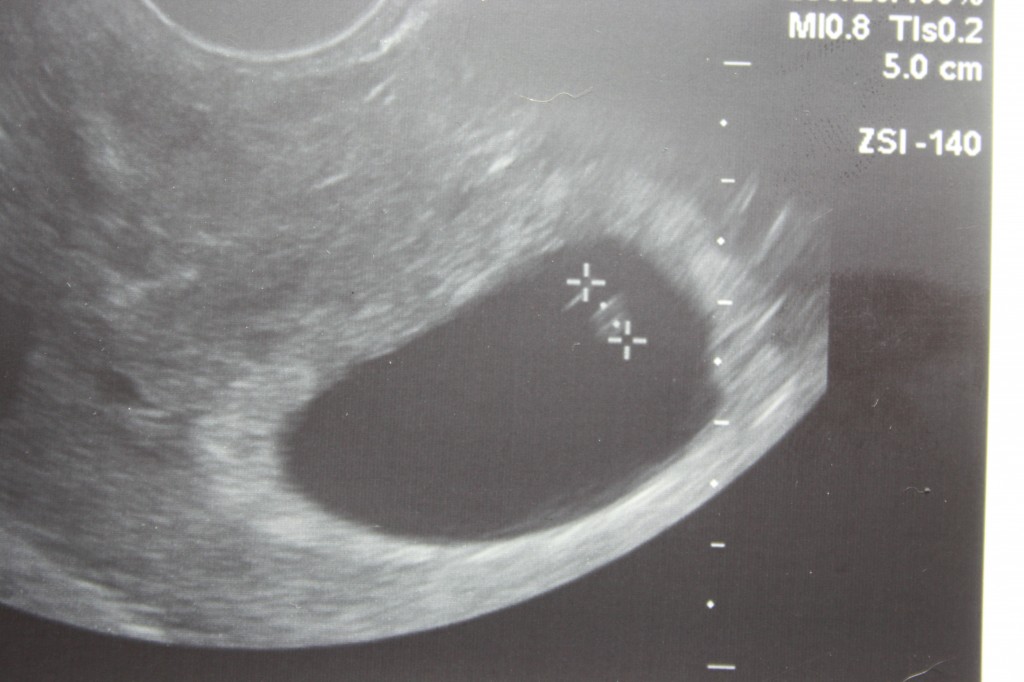 So, It's just a dot right now, but we were super happy to be able to see the heart beat today! Â This little chicken was thumping away!
I have another ultrasound in 3 weeks, so maybe we will be able to see something that might even resemble a human. Â That would be fun =)
But for now, we love you little Itsy!  Now please stop making me nauseous.